Mongolian festival invites you to discover the natural and cultural wonders of Mongolia, one of the last remaining seldom-explored countries. Mongolia offers a rare glimpse into an ancient nomadic culture that has changed little over the centuries. For more than 2000 years, the Kazakhs have procedure and trained the massive Golden eagles to assist both in subsistence hunting and to capture foxes and wolves that threaten their livestock herds. Eagles are captured from their nest at an early age – always females, who are more active hunters and larger in size – and intensively trained for as long as a year. After several years with the hunting family, the eagles are then released back into wild. West Mongolia is a spectacular region of permanently snow-capped mountains, glaciers, torrential rivers, salt-water and fresh water lakes and a variety of animals and plants. The Colden Eagle festival is annual traditional festival held during first week weekend in October.
Golden Eagle Festival Tour

(7 days tour)

Arrival: Ulaanbaatar September 30
Arrive at any time. Depending on your arrival time city tour can be organized. Check out notice in your hotel lobby or ask at reception for time and place to meet up group for welcome meeting. Your guide will go through your itinerary and answer your questions. Afterward we will enjoy first taste of Mongolia in one of famous restaurant of Ulaanbaatar.
Ulaanbaatar is fast-growing modern city with more than 1.3 million habitants. City sightseeing includes Bogd Khan's Winter & Summer Palace, a series of beautiful traditional buildings in which the eighth Living Buddha and the last king lived. It is now a museum displaying fascinating artefacts and costumes associated with the last king as well as his collection of stuffed animals.
We will stop at the Gandantegchinlen Monastery. It is the largest and most important monastery of Mongolia. We will scroll through the different monasteries and see the magnificent statue of Migjid Janraisig, an 82-food high statue gilded in gold and covered with silk cloths.
We will finish city tour with Zaisan hill to have a view of whole Ulaanbaatar. The city sightseeing tour takes about 4 – 5 hours.
(Hotel D)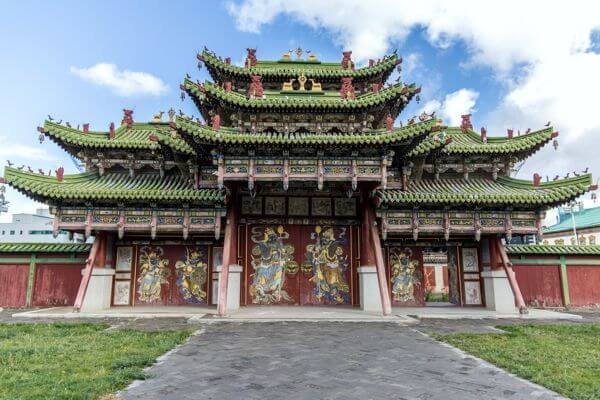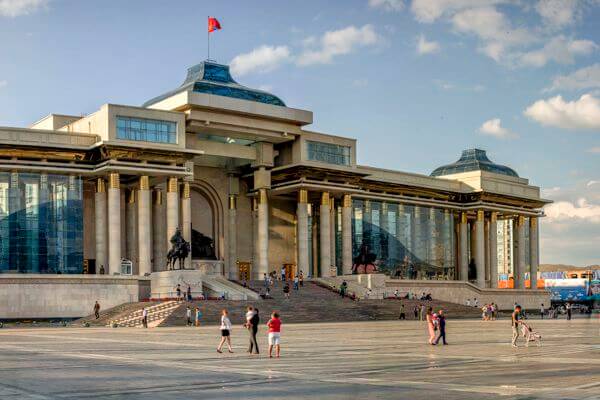 Bayan-Olgii October 1 
After breakfast transfer to airport to fly to Olgii, province town of Bayan Olgii home to Kazakh people. You will be welcomed by our staff, guided city tour in Olgii and get prepared for next two days exciting events. Bayan-Olgii is the most western aimag of Mongolai.  Unlike the rest of Mongolia, which is dominated by Khalkh Mongolians, about 90% of Bayan-Olgii's population are Kazakh, almost all of them Muslims.
Olgii, capital city of the aimag is a Muslim influenced ethnically Kazakh city. It is home to a mosque.
Olgii's mosque and madrasah (Islamic place of learning) is worth a quick look, especially on Friday at lunch time when weekly prayers are held, though you may not be allowed inside. The mosque holds the offices of the Islamic Centre of Mongolia. Its unusual angle is due to its orientation to Mecca.
We will spend the afternoon strolling around in the aimag centre. We will visit the museum that has some interesting displays and gives a good overview of Kazakh culture. We will also pay a visit to the mosque.
(Hotel B, L, D)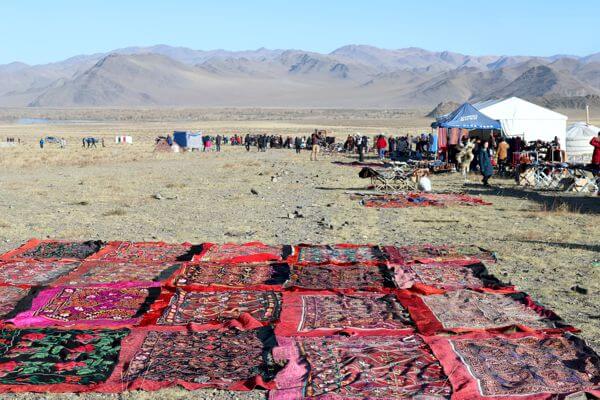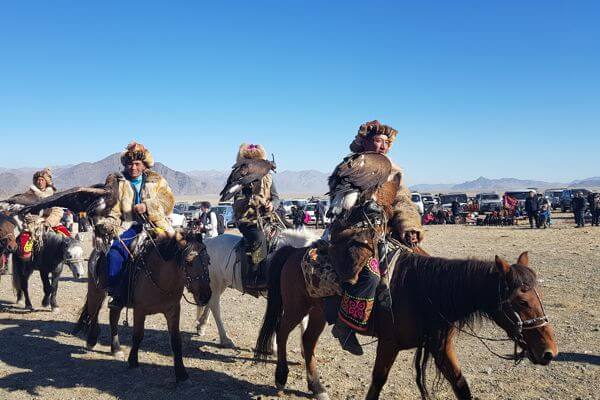 Golden Eagle festival October 2, 3
The Golden eagle festival has been the largest gathering of eagle hunters and their eagles in the world. Eagle hunters celebrate their heritage and compete to catch small animals such as foxes and hares with specially trained golden eagles, showing off the skills both of the birds and their trainers. (Nowadays hunting live animals is not practiced during festival anymore instead eagles chase fox skin dragged by its owner on horseback.). Prizes are awarded for speed, agility and accuracy. Festivities which incorporate an opening ceremony, impressive parade, cultural exhibitions, demonstrations and handcraft followed by sporting activities and competitions 3 km out towards the mountains. Dressed in full eagle hunting outfits and mounted on groomed decorated horses, the hunters compete for the different awards of best-looking eagle and owner, best eagle locating its owner from distance etc…Other sporting activities include camel racing, archery, "Kiz Kuar" century old woman chasing game, "Tinge Lu" the competition where horse riders snatch coins from ground and the highly entertaining traditional game "Kokbar"- goatskin tug war on horseback. 
In the evening traditional Kazakh folklore concert is held in Olgii theatre.
(Hotel B, L, D)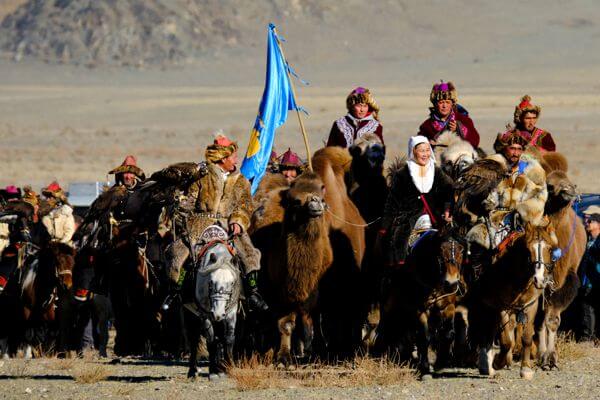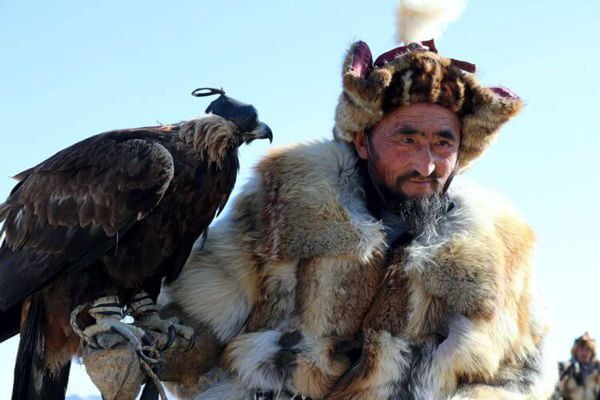 Kazakh family (October 4)
Today we will drive out of Olgii and visit Kazakh families in their traditional Ger bigger than Mongolian Gers and brightly decorated with handmade rugs.
We will enjoy a cup of tea, share with our hosts delicious Kazakh dishes such as "Kaz"- salted and smoked horse meat "Bisbarmak" another traditional meal while chatting and deepening our knowledge of rich Kazakh culture and custom. In the afternoon we will go trekking in the nearby mountain valley or riding on horseback together with hunters through scenic landscape.
(Family stay B, L, D)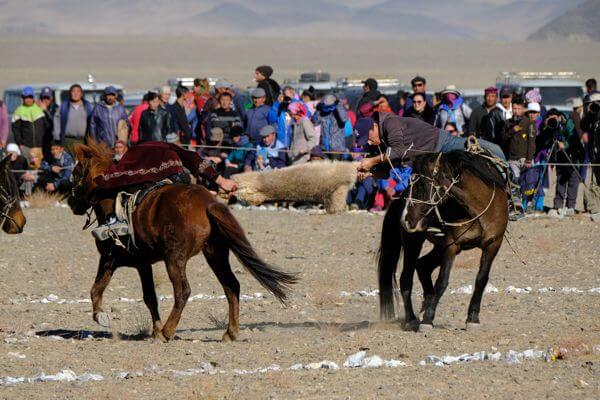 Ulaanbaatar. October 5
Today we will take our flight back to Ulaanbaatar. After refreshing up in our hotel, we will enjoy wandering Ulaanbaatar, capital of Mongolia, a city filled with contrasts: modern skyscrapers and old soviet buildings are surrounded by traditional Mongolian Gers. Afternoon is free for you to explore the city again in depth and visit places: Gandan monastery, Bogd Khan winter and summer palace-the last Mongolian king's winter and summer palaces, the monastery of Choijin Lama, Zaisan hill to have a bird's eye view of whole city, Museum of Natural History or Zanabazar, Fine Arts Museum are among other options.
We will go and see beautiful folklore concert famous of its throat singing. Enjoy the colorful & rhythmic Mongolian dance, throat singing and admire the contortionists.
After the show, we will share memories of our trip over final farewell dinner at one of the city's best restaurant.
(Hotel B, L, D)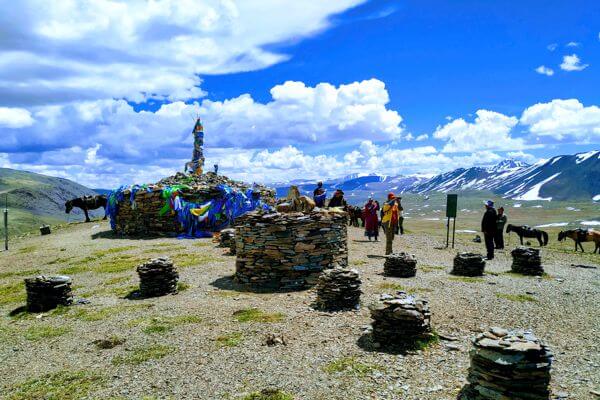 Departure. October 6
You may depart any time.
Or extent your stay to nearby national parks such as Gorkhi Terelj National Park and Khustai National park.
(B)